I think i'm gonna like it here.

Warning! This article contains spoilers.
Tomorrow, Tomorrow I love ya tomorrow You're always a day away

This article was featured on the front page.

Sandy is Annie's dog, and her sidekick. She was a golden retriever whom Annie found on the streets of New York. She is a friendly dog who likes people.
Description
Sandy was a dog who used to be a stray. However, when Annie found her being tortured by teenage boys, she defended Sandy and ordered the boys to leave the dog alone. After the teenagers ran off, Annie befriended the dog and convinced the officer that Sandy was her dog. Ever since, Sandy is Annie's loyal canine companion that never leaves her. 
Trivia
Just like in the comics Sandy. Sandy was only with Annie singing Tomorrow because she was adopted by Mrs Bottle a girl who works in a grocery store.
v - e - d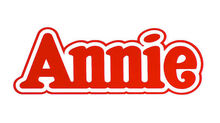 }} {{#if: |
{{{gtitle12}}}
{{{group12}}}
v - e - d
}} {{#if: |
{{{gtitle12}}}
{{{group12}}}
v - e - d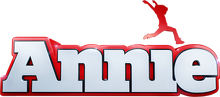 }} {{#if: |
{{{gtitle12}}}
{{{group12}}}