You may be looking for the musical version
I think i'm gonna like it here.

Warning! This article contains spoilers.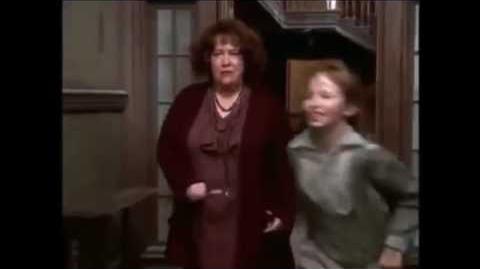 Little Girls reprise is sung by Miss Hannigan just after Annie and Grace to the mansion. Miss Hannigan expresses her feelings on kids most especially taking care of little girls.
Lyrics
Some women are dripping with diamonds
Some women are dripping with pearls
Lucky me! Lucky me!
Look at what I'm dripping with
Little girls

v - e - d
}} {{#if: |
{{{gtitle12}}}
{{{group12}}}