I think i'm gonna like it here.

Warning! This article contains spoilers.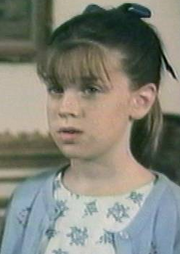 Hannah is the friend of Annie Warbucks in the film Annie: A Royal Adventure!. It is unknown which extra orphan is her in the original 1982 film. She has adoptive parents and works as a paper girl with Annie in this sequel. Hannah doesn't like anything to do with snakes, not even thinking about them. Emily Ann Lloyd portrayed her.
Ad blocker interference detected!
Wikia is a free-to-use site that makes money from advertising. We have a modified experience for viewers using ad blockers

Wikia is not accessible if you've made further modifications. Remove the custom ad blocker rule(s) and the page will load as expected.